If you decide to travel while you are pregnant, there are some things that you are going to want to bring along for comfort, and others that you need to take for safety.
That shouldn't put you off, of course – in fact, you should try and get in plenty of travelling before your little bundle of joy comes into your life like a hurricane! Here are five important safety precautions that you need to consider if you are travelling while pregnant.
1. Be careful with food and drinks
Being pregnant, you will know there are lots of foods and drinks you should avoid, particularly undercooked meat. However, when travelling to a different county, it is also important to stay hydrated but drink bottled water, rather than tap water. Decline ice cubes in your drinks and swap your salad side for chips (yay!), as salad is often washed in tap water.
Source
2. Keep cool
It is important that you don't overheat when you are pregnant, as this can be bad for the baby. Hot tubs and saunas are not advised, and you may want to stay in the shade where possible.
Your skin is also more sensitive while pregnant and you are more likely to burn, so be sure to apply your sunscreen liberally! Wear loose-fitting clothing and keep out of the sun when it is at its highest point to keep from getting too hot. You could even invest in a personal handheld fan or use a wet towel.
3. Be aware of illness
Some places will require you to have vaccinations before you visit, and this is something that you will want to discuss with your doctor or midwife. If these countries can be avoided while you are pregnant, it may be for the best, as there is not a lot known about the safety of certain vaccinations for unborn babies.
There are also countries where diseases such as the Zika virus are prevalent and these places are not recommended for pregnant women.
4. Fly safe
When you hit 28 weeks, some airlines may request a letter from your midwife to confirm that you are safe to fly, and most will not let you fly after you are 37 weeks.
It is generally safe to fly while pregnant but to reduce the risk of deep vein thrombosis, you should make sure you drink plenty of water and get up and walk around the cabin when possible.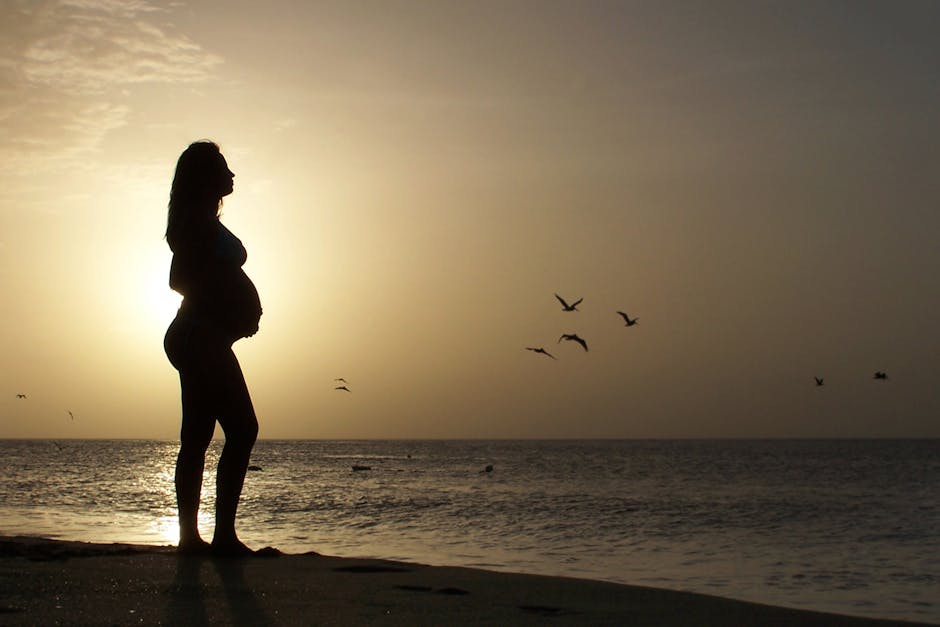 Source
5. Timing
The best time to travel is when you are in your second trimester. The risk of miscarriage significantly reduces after the first twelve weeks (not to mention the exhaustion and nausea) and you are likely to feel a lot more comfortable than when you are in your third trimester with a big, heavy bump!
Travelling while you are pregnant is a fantastic way to enjoy your freedom and make magical memories before your baby is born – and then carry on travelling with your little adventurers, like we do!
Did you travel while you were pregnant? Let me know your advice for safe travelling in pregnancy in the comments below.
In Collaboration with Holiday Safe